Hole After Bending Machine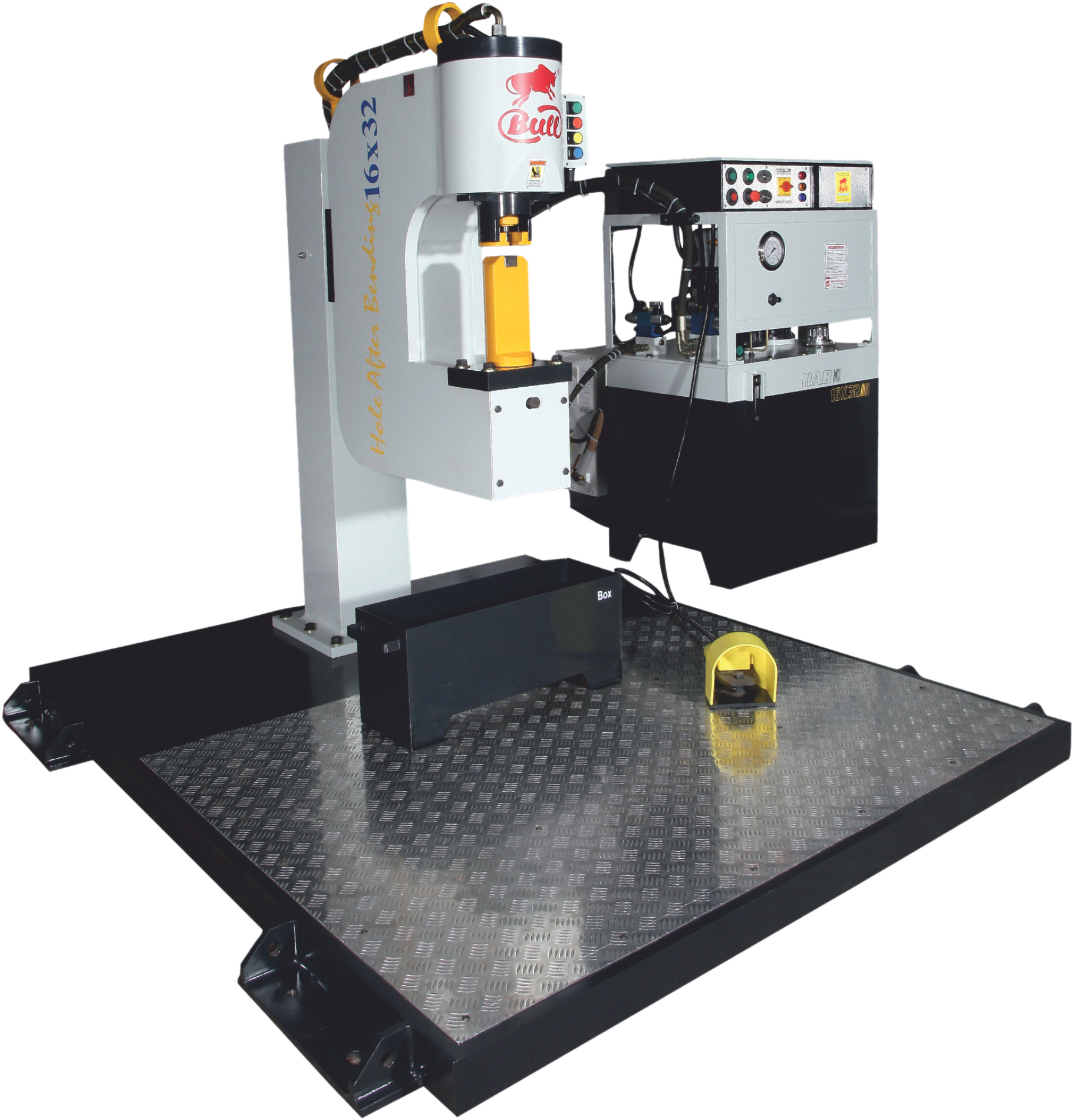 Model

"C" Frame

Revolving type movable machine frame body Left to Right
Punching Capacity
16 mm thickness
Stock
70 mm Travel
Working Height
850 mm
Power Pack
Power Operating
Pump & Valve
Rexroth, Yuken & Polyhydron, Denison
Operating System
Push Button & Foot Switch
Panel System
Main power ON/OFF, motor NO/OFF, inching (Up-Down), One stroke Emergency Stop with foot switch.
Electric Motor
11 HP (1440 RPM, B5, FLANGE MOUNTED)
Oil Tank Capacity
200 Liters (Approx.).